Hi everyone! Bryan here, first of all I want to say thank you on behalf of both Rik and I, we have received a lot of support this year and we're very happy to know that there is people that like our work and appreciate the efforts we're making with our games.
What happened in 2018?
2018 has been a busy year! Sadly we didn't released any new games this year, but we re-relased Mighty Strike Team on Android as a paid game and updated the game with some fixes and other pending stuff in iOS.
Between full time jobs and making contract work for not game related stuff the year went by pretty fast, and although we're kind of sad of not releasing something new this year, it doesn't mean we haven't been working on anything.
We've been hard at work working on prototypes. We've learned the hard way that we have to match the kind of games we do with the platforms we're releasing on, so based on that we've been working on different types of games depending of which platform we're planning to release initially.
Looking forward to 2019
I like to think that 2018 helped us make the foundations for the things we hope we're going to be releasing next year. We're still not sure if everything is going to see the light of day but we'll try our best that they do.
---
First of all was one of our first prototypes of the year, a proceduraly generated platformer with a little guy carrying a jetpack. The foundations for the the game are already there but we're struggling a little bit with generating more content for it and balance the pace so it doesn't get to hard or tiring too fast.
The overall layout of the levels is starting to look a lot better than yesterday, even with the temporal templates that we have in place right now. pic.twitter.com/nbIPLptDCW

— Bryan Alvarado 🎮 Wishlist 502's Arcade! (@foobraco) October 3, 2018
I haven't had much chance to work on #devtober today, but did a bunch of code clean up, and we merged a few of the branches that we have already working into our main code branch, but at least I got a new little fella into the proc. generation :) pic.twitter.com/JYCWBJPxUH

— Bryan Alvarado 🎮 Wishlist 502's Arcade! (@foobraco) October 5, 2018
---
On the mobile side we're also exploring more casual alternatives, so in the last couple of months of the year we've been working in this arcade game, which has very simple mechanincs and a bunch of cats, so what's not to love about it? This one will be for people looking for a more relax experience than a platformer on their phones, but still expect a healthy amount of difficultness that is always present in our games.
Hey everyone, here's our last #screenshotsaturday of the year, the game is really shaping up now that we have some art for the game.#gamedev #indiedev pic.twitter.com/TGx3Vtdk0G

— 502 Studios || Wishlist 502's Arcade on Steam! (@502Studios) December 29, 2018
---
On other platforms side, we're back working on Ghost Hunter Hana. For those of you who haven't seen it before is a top-down dungeon crawler for PC where you play a young priestess in a Shinto Temple. Her grandmother has been taking hostage by some Yōkai, and it's your job to go and rescue her.
This is by far the most ambitious game we've ever planned. But that also means that we need a lot of resources to finish it, so we're going to look for them next year, because we really want to finish it. Rik has been the one doing most of the work in this game through the year and the gameplay compared to the previous version feels way better after receiving a lot of feedback about our sealing with ink mechanic.
Here are some gifs of the new gameplay Rik has been working: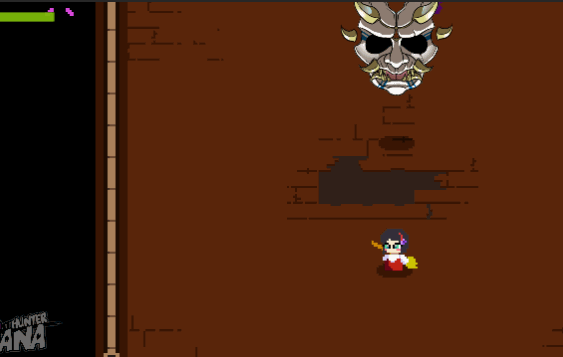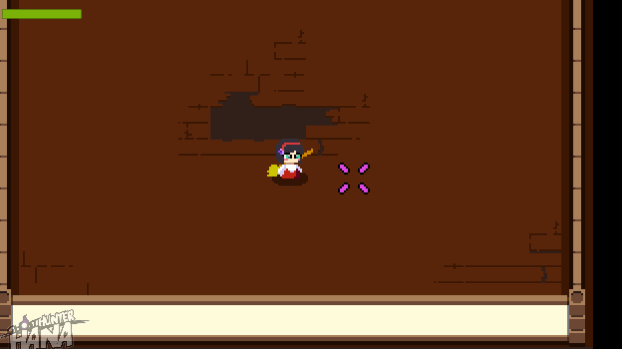 The game feels more fast paced now and the controls feel more intuitive, so we are sure we made the right decision on basically tear apart the game play and build it again.
---
Thanks again for a good year and we hope to give you all more games next year!
As always feel free to go into our new Discord server! Or subcribe to our Newsletter to get news about us and these games!
Happy New Year!