Mighty Strike Team Update
Hi everyone! This is Bryan and I have some really good news! Finally we're able to sell apps in Guatemala in the Play Store. This might not sound as something amazing, but it is. The technology industry in Guatemala is growing, but is still far away from what it is like in US or European countries, and this comes with a lot of limitations if you want to make your living out of things like videogames for example.
When we set out to make games with Rik years ago, we wanted to make full experiencies, "Premium" games as they are called now, but we couldn't if we wanted to release our games in both Andoid and iOS. We could sell a full game in the App Store, but we couldn't do the same for the Play Store, as we didn't have an option to sell the games or having IAPs in them. So we either had to mantain two versions of the same game or release it as a F2P game in both platforms with ads in them.
We ended up doing exactly that for Mighty Strike Team, and even though we got a good amount of downloads and good reviews, we almost made no money out of it. The game wasn't designed to be a F2P, and it showed when we changed it to a full premium game in iOS last year. It made more money in the first two weeks than it had made in almost two years as a F2P. But changing the game in iOS led us to the difficult decision of stop updating the game for Android as we didn't have the resources to keep mantaining two different versions.
But things have changed! So we're releasing a new full version of the game in the Play Store, and we unpublished the previous one ( don't worry, if you already had the game you can keep playing it as the F2P we first released). While we were at it, we took the time to make some improvements and bug fixing and they are not only in this new version of the game in Android but also in the latest update of the iOS version.
We finally have the game in the form we intented it to be in the first place in both of the stores.
Thanks to everyone who has been supporting the game through all these years and for those of you who haven't tried it yet, we hope that if you do, you'll enjoy playing it as much as we did making it.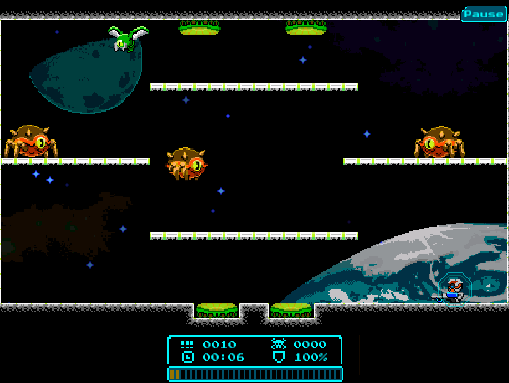 )